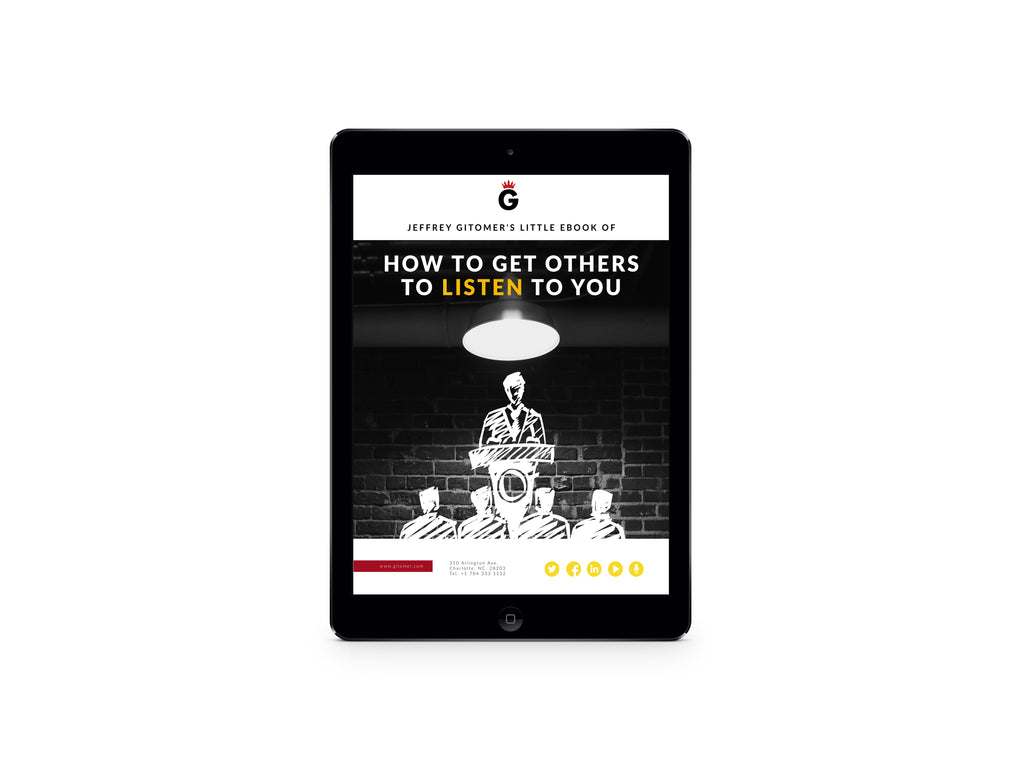 EXTRA SPECIAL BLACK FRIDAY DEAL - COPY AND PASTE URL INTO YOUR BROWSER: https://www.givegitomer.com/black-friday

Everyone tells you to get better listening skills. Millions of words have been written about listening. This eBook contains 3500 words on a much more powerful subject: how to get others to listen to you. 

This little but powerful eBook will teach you to engage emotionally and create value messages that will not just intrigue your prospect, but will inspire them to buy.