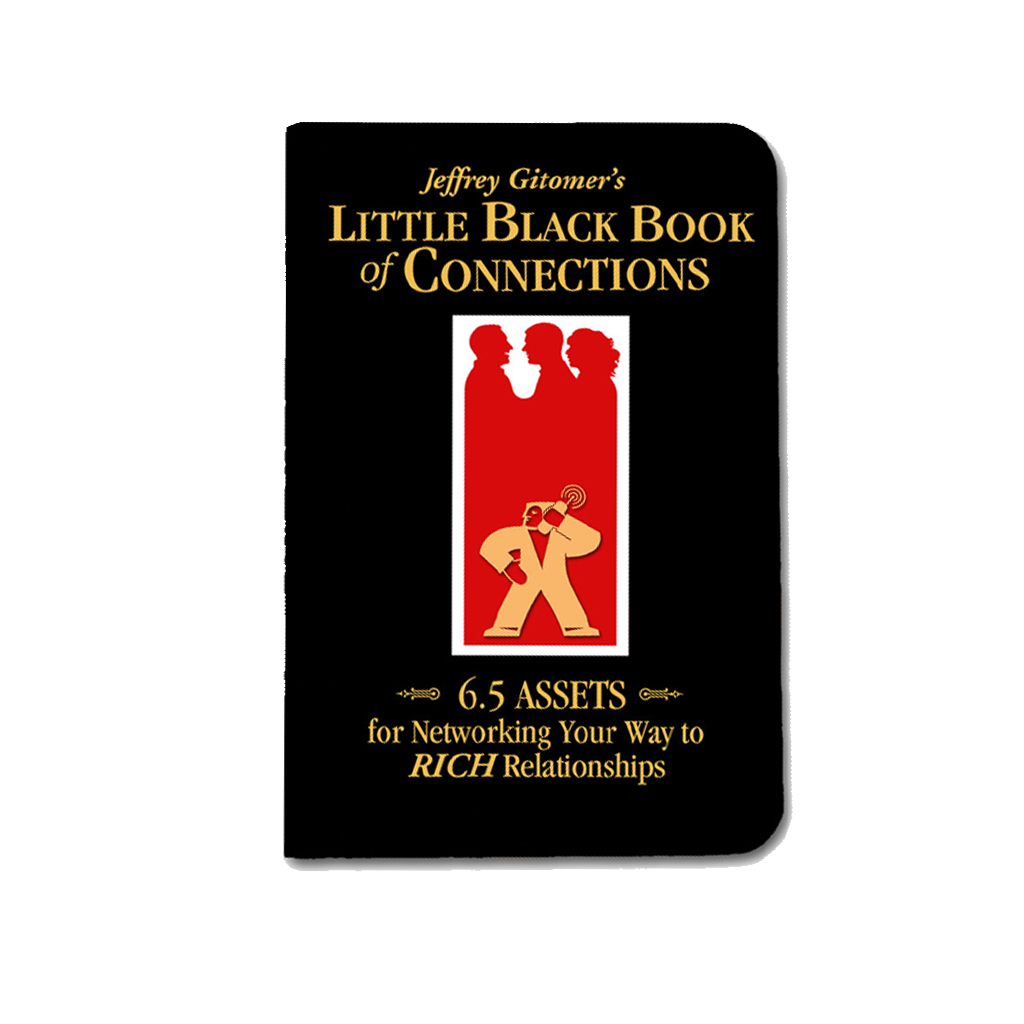 6.5 Assets For Networking Your Way to RICH Relationships
Everyone wants to connect with someONE for someTHING or some reason. This book is about how to make value connections, not just acquaintances.
Product Description
Everybody wants to connect, but not everybody knows how to connect. In this book, you'll find secrets uncovered, myths dispelled, and hundreds of ways to interact, connect, and score. You'll learn things like where to network for the best results, how to network once you get there, and how to follow up so that you capitalize on the connections that you have made.
This is a business book and a life book, not just a sales book. You will learn how to make the initial connection, how to capture the opportunity, and how to build rich relationships that last a lifetime.
"Yesterday, I picked up Jeffrey's Little Black Book of Connections (on gut instinct) and discovered that I had already been practicing a lot of the lessons and techniques that he discusses. The book reinforces the positive traits that I've been practicing.The best parts of the book are that it re-ignites the process of interacting in a positive manner with your prospect and it tends to add reminders of other steps to remember when dealing with people. This is the IDEAL format for the subject matter." - Charles
"Jeffrey's Little Black Book of Connections is fantastic! Not only is it great for the sales or business professional, but for anyone interested in making connections and meeting people. I love it, and I'm telling all of my friends about it." - Gentry