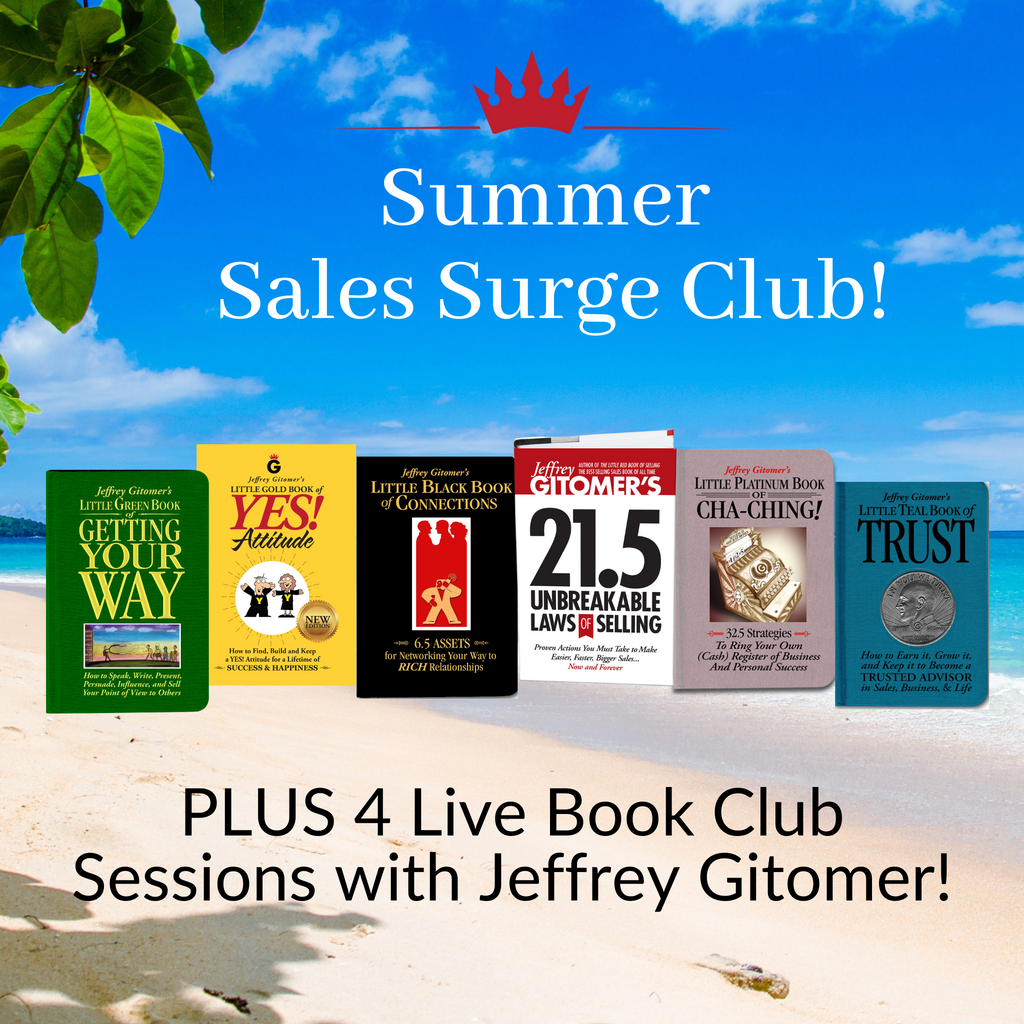 In this exclusive book club, you'll receive:
Autographed copies of Jeffrey Gitomer's books:
21.5 Unbreakable Laws of Selling
Little Gold Book of Yes! Attitude
Little Black Book of Connections
Little Green Book of Getting Your Way
Little Teal Book of Trust
Little Platinum Book of ChaChing
Four live book club calls, where Jeffrey himself will guide you through the key principles and strategies from each book.
Are you ready to kick your sales performance into overdrive this summer? Now picture this - your competition is busy sipping cocktails by the pool, dozing off while their sales numbers dive into the deep end. But not you.
You? You're out there by the same pool, matching them cocktail for cocktail, but with a secret weapon - a power-boosting book in hand. You're soaking up more than just the sun.
You're absorbing winning strategies, skills, and tactics that'll make your sales skyrocket while others are catching Z's. Enter Summer Sales Surge Club…
Everyone will tell you, "Read to succeed."
I'm telling you, "Read to beat your competition, make more sales, and earn more money." Now you get it.
Read more to succeed more … and sell more (before time runs out on this offer).
This is your chance to gain invaluable insights that will keep your summer boiling!